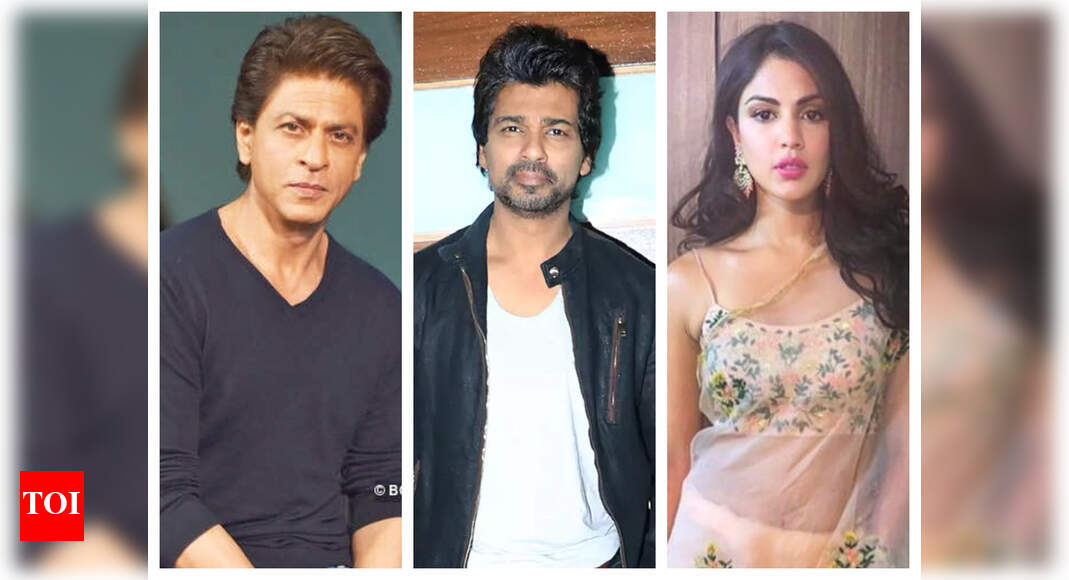 At a time when
Bollywood
seems divided now more than ever, there are a few stars extending the olive branch and building bridges instead of burning everything down to the ground.
Nikhil Dwivedi
recently made headlines for his twitter conversation with
Kangana Ranaut
. Although he met with stiff resistance from her, there was no denying that the producer tried to engage in a meaningful debate without berating her in any way.
However, it turns out this is not the first time he did this. Here are times when Nikhil Dwivedi came out in support of Bollywood and its stars on social media.
Nikhil Dwivedi's war of words with Kangana Ranaut
Kangana Ranaut has been criticizing Bollywood for a long time now. Producer Nikhil Dwivedi tried reasoning with and even asked her why she joined Bollywood and stayed on despite facing so many hardships. The war of words soon escalated and ended again with Kangana slamming the industry.


Check out the tweets here: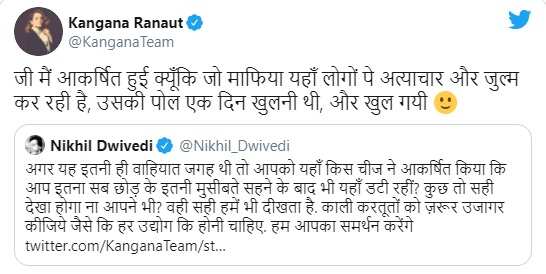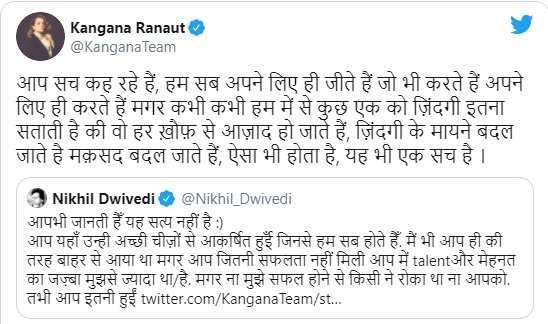 Nikhil Dwivedi condemns Rhea Chakraborty's media trial
Bollywood celebs and people across the country have been criticizing the media trial against Rhea Chakraborty in the ongoing Sushant Singh Rajput's death case. Although Nikhil Dwivedi doesn't know the actress personally, he came out in support of her as he felt what was happening with her was unfair. The producer even offered to work with her after all this is over.

Check out the tweet here: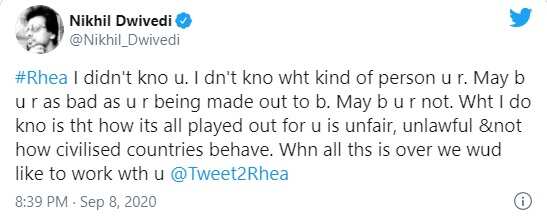 When Nikhil Dwivedi came out in support of Shah Rukh Khan
An edited video of Shah Rukh Khan went viral on social media where video clips of the actor talking about he being a proud Muslim were put together. The producer not only slammed the maker for the "sad edit" but also stated that the superstar has never enforced Islam at home and has always celebrated all the festivals with aplomb.


Check out the tweet here:
Sad edit. Though out of turn but I can claim tht SRK has nver enforced "Islam" at home though he is within his righ… https://t.co/7brOLdVLcY

— Nikhil Dwivedi (@Nikhil_Dwivedi) 1599044968000


Nikhil Dwivedi's fitting reply to troll slamming the Khans
After Akshay Kumar generously donated Rs 25 crore to the Prime Minister's CARE fund during the COVID-19 situation, a lot of questions were raised on other big superstars of Bollywood who did not make their donations public. Nikhil gave a fitting reply to a troll who was questioning as to how much the Khan trio has given.


Check out the tweet here: