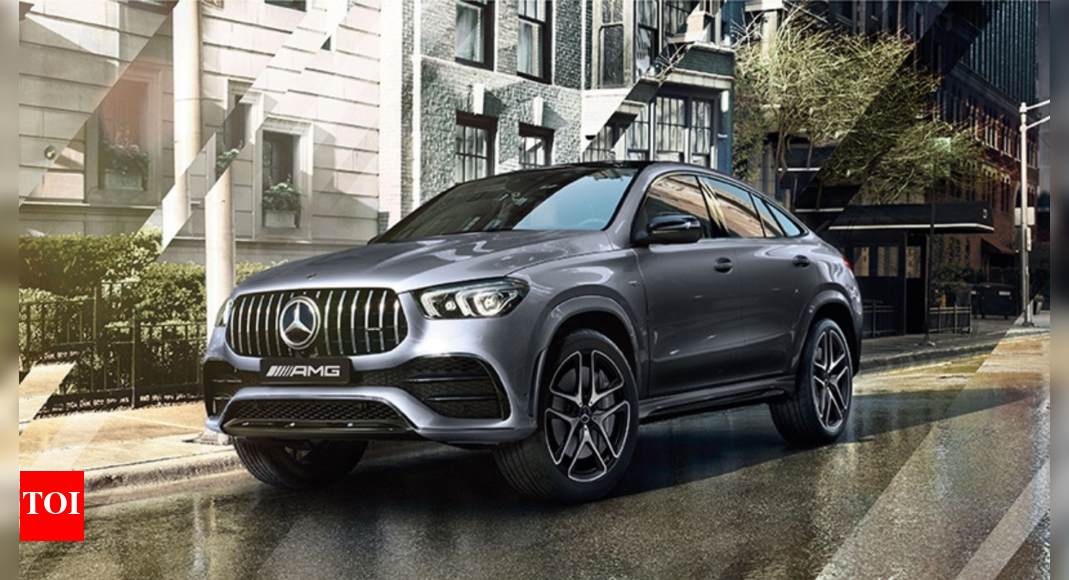 NEW DELHI:
Mercedes-Benz
on Wednesday expanded the AMG portfolio with the introduction of an performance SUV Coupé –
AMG GLE 53
4MATIC+ Coupé.
The new AMG GLE 53 4MATIC+ Coupé that offers more power and performance dynamics also replaces the AMG 43 Coupé in India.
The Mercedes-AMG GLE 53 4MATIC+ Coupé is priced at Rs 1.2 crore (ex-showroom, India). The GLE is now available in 300d, 400d, 450 and AMG GLE 53 Coupé variants.
The AMG six-cylinder in-line engine with twin-scroll turbocharging and F1 inspired 48 V EQ-Boost achieves 435 horsepowers and an additional temporary 22 horsepowers and 250 Nn of electric output with a 0 – 100 km/h claimed in 5.3 seconds.
The AMG GLE 53 Coupé is equipped with
Mercedes
me connect that offers multiple convenient connect features like remote engine start, remote lock/unlock, car locator, speed monitor, emergency e-Call which are accessible from the customer's smart phone/tablet.
The vehicle combines sporty elegance and powerful performance with good off-road capabilities, innovative and intuitive technologies and intelligent driving assistance systems. The performance Coupé combines the advantages of a Mercedes SUV, through luxurious appointments, ample space for passengers and luggage, and is laden with technology and extensive safety features apart from its performance aspects.
Santosh Iyer, Vice-President, Sales & Marketing, Mercedes-Benz India launched the AMG GLE 53 Coupé in India at Mercedes-Benz India's exclusive AMG Performance Centre in Mumbai following the new normal and through a physidigital event. The AMG GLE 53 Coupé will be available across all Mercedes-Benz dealerships in India from today.
Launching the latest AMG in India, Santosh Iyer, Vice-President, sales and marketing, Mercedes-Benz India commented, "The launch of the AMG GLE 53 4MATIC+ Coupé is a strategic decision aimed at strengthening our AMG portfolio by introducing the much awaited 'AMG 53 series' in India. The AMG portfolio is one of the fastest growing segments for us and the addition of the '53 series' will further popularize the segment. The AMG GLE 53 4MATIC+ Coupé offers more power and enhanced driving experience for the customers and it is the successor of the outgoing AMG GLE 43 in India. This new performance SUV Coupé will also diversify our successful GLE portfolio by catering to those AMG customers aspiring for a practical and stylish performance SUV Coupé from the all-new GLE range."
"The new GLE 53 4MATIC+ Coupé is a very special vehicle, which combines style and elegance with the sporty characteristics of an AMG. An expression of performance luxury, we are confident it will deliver an engaging driving experience synonymous with an AMG. With its hallmark AMG features combined with the latest generation telematics supported by 'Mercedes me', the bold new addition to our GLE SUV portfolio will further cement our leadership position in the luxury performance car segment." said Iyer.