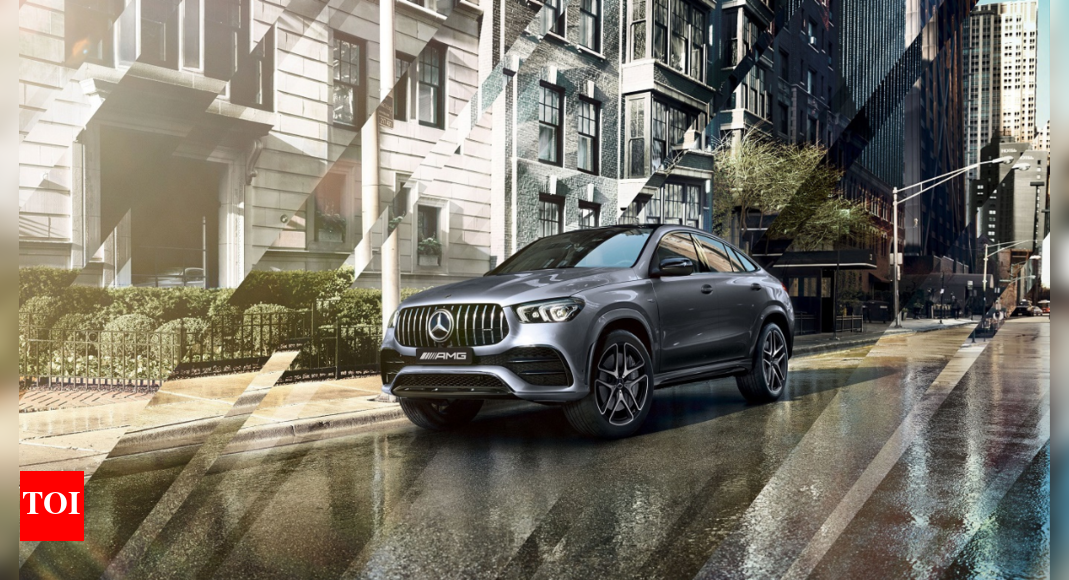 NEW DELHI:
Mercedes-Benz
India is set to introduce the first-ever 'AMG 53' model series on September 23.
India's largest luxury carmaker will open the bookings of the all-new Mercedes-AMG GLE 53 4MATIC+ Coupé, from September 8.
The
Mercedes-Benz AMG
GLE 53 4MATIC+ Coupe will be the first AMG 53 series launched in India, strengthening the brand's GLE portfolio. The new GLE 53 4MATIC+ Coupé from Mercedes-AMG combines stylishly the sportiness and elegance of a coupé with the engineering marvel of the new GLE SUV, the company said in a release.
The stylish SUV Coupe will be launched in India by Santosh Iyer, Vice-President, Sales & Marketing on September 23, 2020.
Mercedes-Benz India had displayed the SUV at the 2020 Auto Show at Greater Noida in February this year.
The company's sales volume In India declined 55 per cent to 2,948 units in the first half of the current year against 6,561 units in the first half of 2019 amid the challenges related to the COVID-19 pandemic.
09:25Mercedes Benz EQC review: An electric AMG, almost Mercedes-Benz is also planning to launch the electric SUV EQC shortly. The first-of-its-kind electric SUV promises AMG-like performance.
Mercedes-Benz recently launched the new generation GLS, and AMG GT-R.