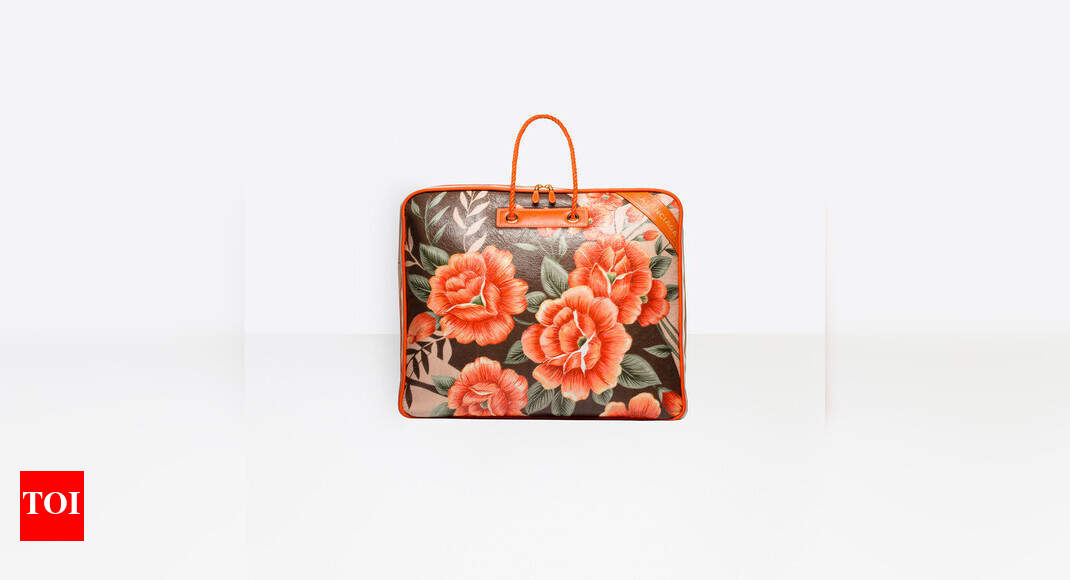 While we can already feel that nip in the air, winters are still a few months away and blankets have to wait. But a leading French fashion house has turned our good old desi blankets into expensive bags, well almost. Don't believe us, read on!
Balenciaga, a luxury fashion house based in Paris has started manufacturing designer handbags which look identical to our desi blankets with floral designs and they have priced them at USD 3,000 each, which when converted to INR comes close to 2,19,000 approximately.
Well, it may just be a
kambal lookalike for you but it's a 'flower blanket print inspiration' for the brand. The bags have been made from genuine leather but a look at them would remind you of your dear blanket.

The bag was first introduced to the world in the Spring Summer 17 Runway show of the label and it features a side tag with embossed palladium Balenciaga logo. It also boasts of large eyelets at the handle's base and Nappa hand-made twisted handles, along with removable and adjustable cross body strap
The made in Italy bag has now gone viral on Twitter now, thanks to South Asians, who are comparing it with their blankets.
Here's a look at some hilarious tweets related to the blanket bag.
This Balenciaga Bag costs 3,500$. Hmm perfect time to take ami k shadi ka kambal wala bag out. https://t.co/vi5wdWgYcS

— (@Moeex313) 1581797629000
Balenciaga kambal bags £2325 https://t.co/spW3mB5ikA

— IJ (@ijjeeezy) 1578672879000
She be holding a kambal bag yk https://t.co/NIIsWqCtTd

— Amrit Kaur (@Amritkaur_bx) 1601399138000